XIX Aragon Cooking Competition "Lorenzo Acín"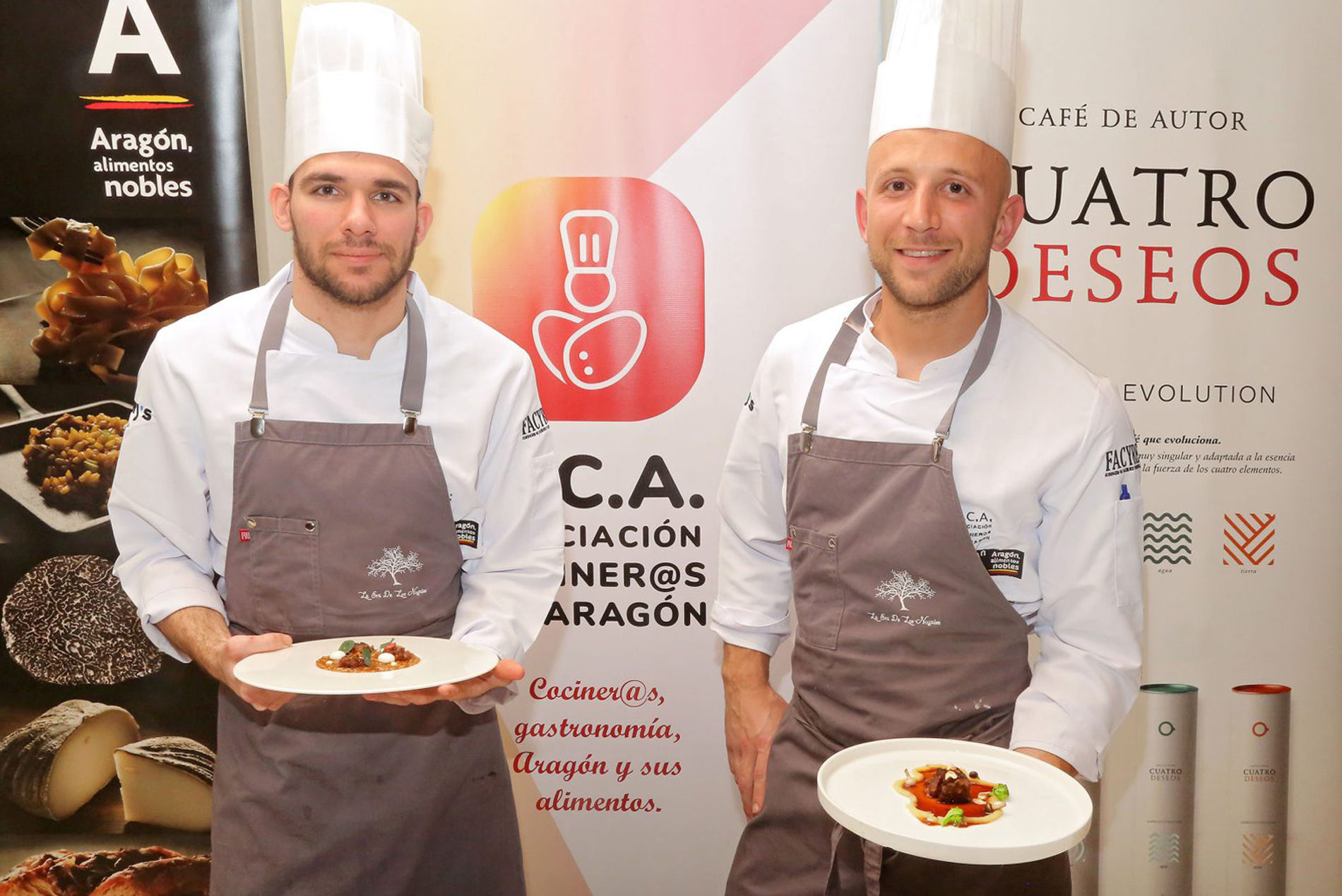 Christian Mor wins the XIX Aragon Savoury Cooking Competition, which took place at the same time as the I Aragon Sweet Cooking Competition.
This event was organised by the Association of Chefs from Aragon (ACA) with the sponsorship of 3 Claveles among others. It was an important day for Aragonese chefs as the Aragonese representatives for the National Gastronomy Competition 2023 organised by Facyre were chosen.
Christian Mor and Jorge Landa will compete in the national savoury cooking competition, while Víctor Segura and Lucía Campos will compete in the sweet competition.
The savoury cooking competition was celebrated in the El Milagro restaurant in Teruel, and the sweet cooking competition in the School of Hotel and Tourism Management, Integrated Public Professional Training Centre.
The eleven finalist couples in both competitions received diplomas and a 3 Claveles knife, ACA special series, in recognition of their participation.