A new step towards sustainability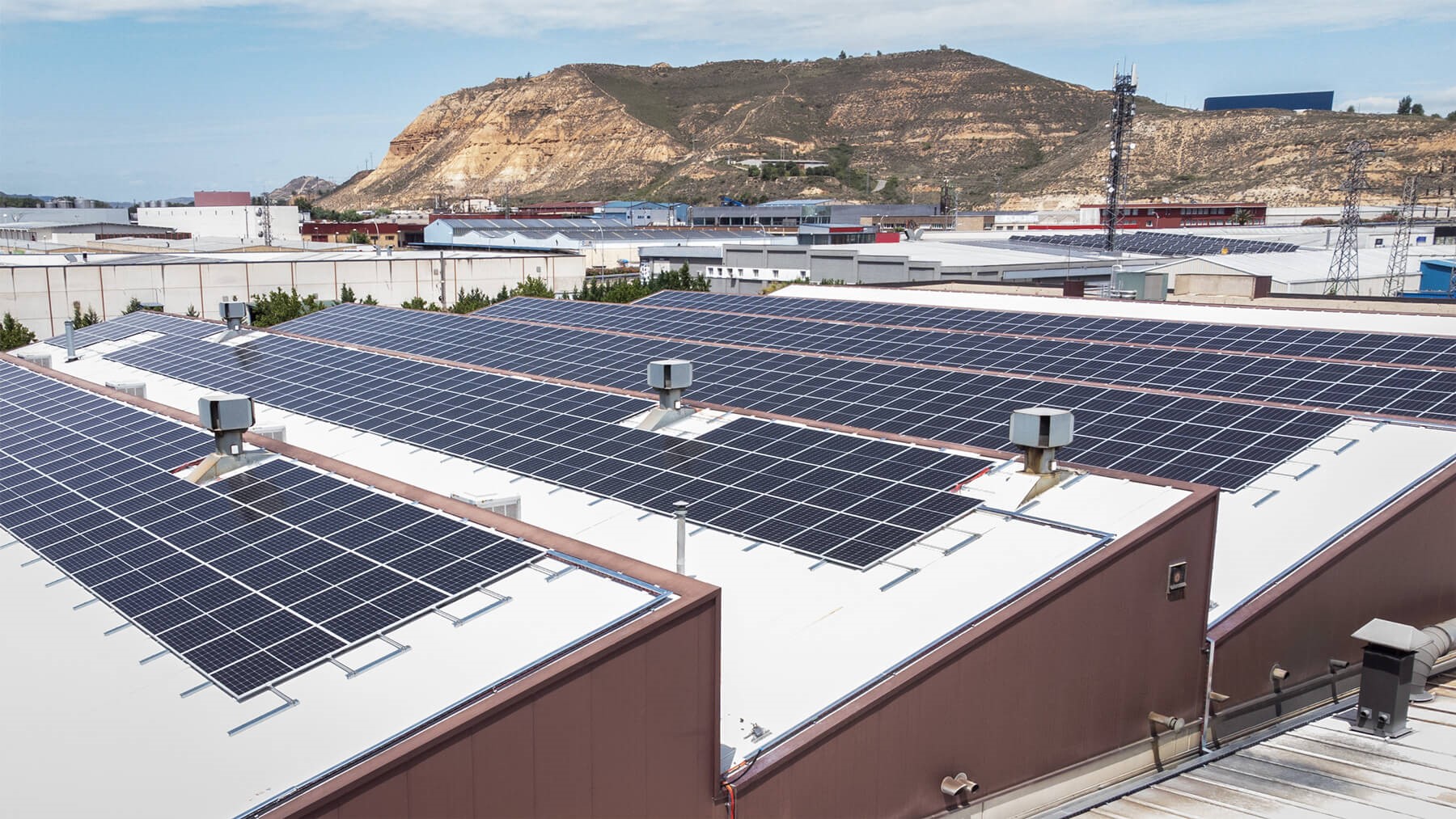 The new photovoltaic system allows us to save on self-consumption and CO2 emissions.
Photovoltaic energy is a clean energy that does not produce Greenhouse Gas (GHG) emissions, of which the energy sector is responsible for more than two thirds. It is therefore fair to say that this technology actively contributes to changing the energy model by making it more efficient and sustainable.
The visual impact is practically zero as the installation does not change the building envelope due to the type of structure and roof.
Environmental Balance of the installation:
| | |
| --- | --- |
| Renewable energy produced: | 450.226 kWh/year |
| Annually is the equivalent of: | 45.023 litres of diesel/m3 of propane |
| It will avoid the emission into the atmosphere of: | 117.059 Kg CO2/year |
| The environmental effect is equivalent to: | 5.853 trees |
Photovoltaic solar energy is one of the most environmentally friendly renewable energies. It has many advantages over fossil fuels, such as the fact that it is an inexhaustible source of energy, contributes to national energy self-sufficiency and is much less environmentally damaging as it does not produce pollution either in its direct use or in its generation.
The main advantages in their application are that they do not affect the quality of the air or the soil, and do not produce noise pollution; only its possible visual impact, the environmental impact on the extraction process of silicon production and the disposal of waste at the end of its life need to be taken into account.