Ambiente is back in force in 2023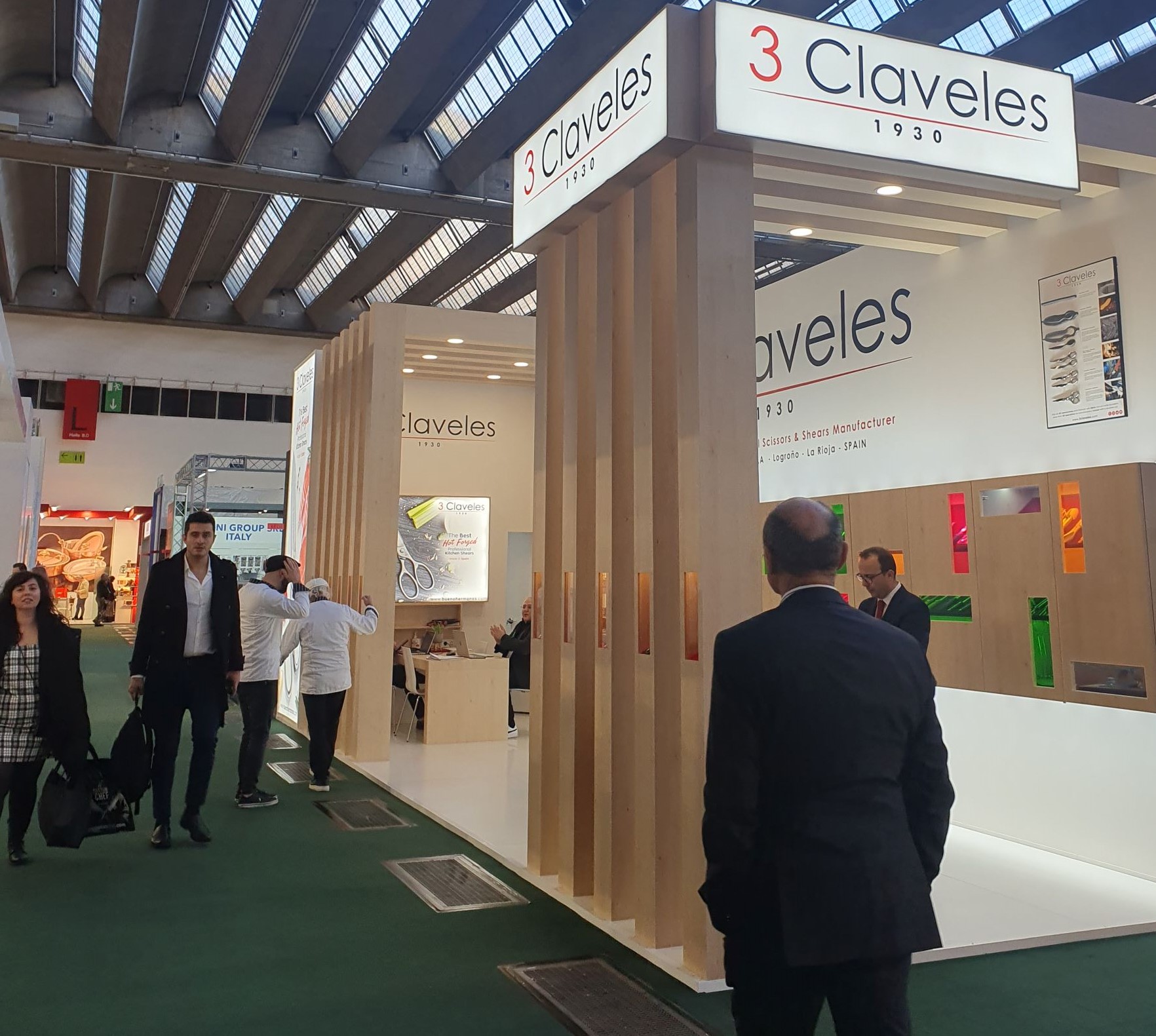 And of course we have been there showing the latest 3 Claveles novelties.
Ambiente is an important trade fair in the consumer goods sector, and we were pleased to welcome customers and professionals to our stand to show them 3 Claveles scissors and shears, knives and kitchen utensils.
Among the cooking novelties are frying pans and casseroles made of cast, forged and recycled pressed aluminium, suitable for all cooker hobs.
The 3 Claveles Dark collection of frying pans and casseroles, is made of cast aluminium, the material that offers the best results in terms of hardness and resistance. The design and thickness of the utensils ensure excellent heat distribution and retention, saving energy.
The 3 Claveles Grey collection of frying pans, wok and grill plate, is made of forged aluminium. This material makes it possible to manufacture cost-effective cookware, tolerates fairly high temperatures and prevents them from deforming. The design of the collection is inspired by stone.
The 3 Claveles Red Special collection of frying pans is made of recycled pressed aluminium and with stainless steel handle. It includes four modern, elegant and lightweight frying pans that are corrosion resistant and allow fast heat distribution.