3 Claveles elegant and soft touch knives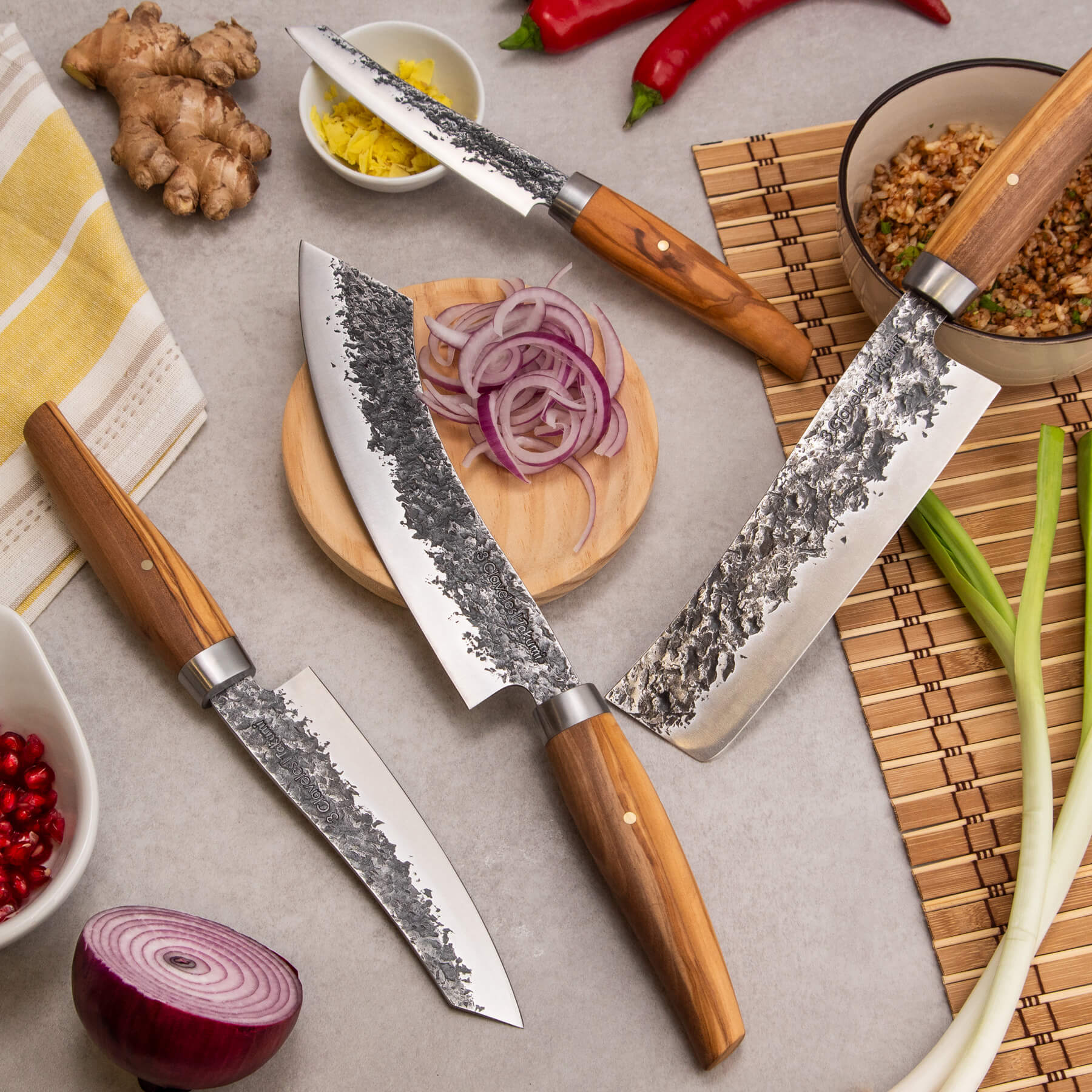 3 Claveles Takumi is a new collection of knives with a curved blade and hammered finish.
The olive wood handle adds elegance and a soft touch to these four knives.
Paring knife 12,5 cm.
Cleans, peels and cuts small fruits and vegetables.
Kitchen knife 15 cm.
It's a versatile knife for cleaning, slicing and chopping vegetables.
Usuba knife 18 cm.
The usuba knife is preferably used to cut all kinds of vegetables.
Despite the cleaver form it is not indicated for bones.
Chef's knife 20 cm.
The versatile knife used by professional chefs to clean, cut and chop vegetables.