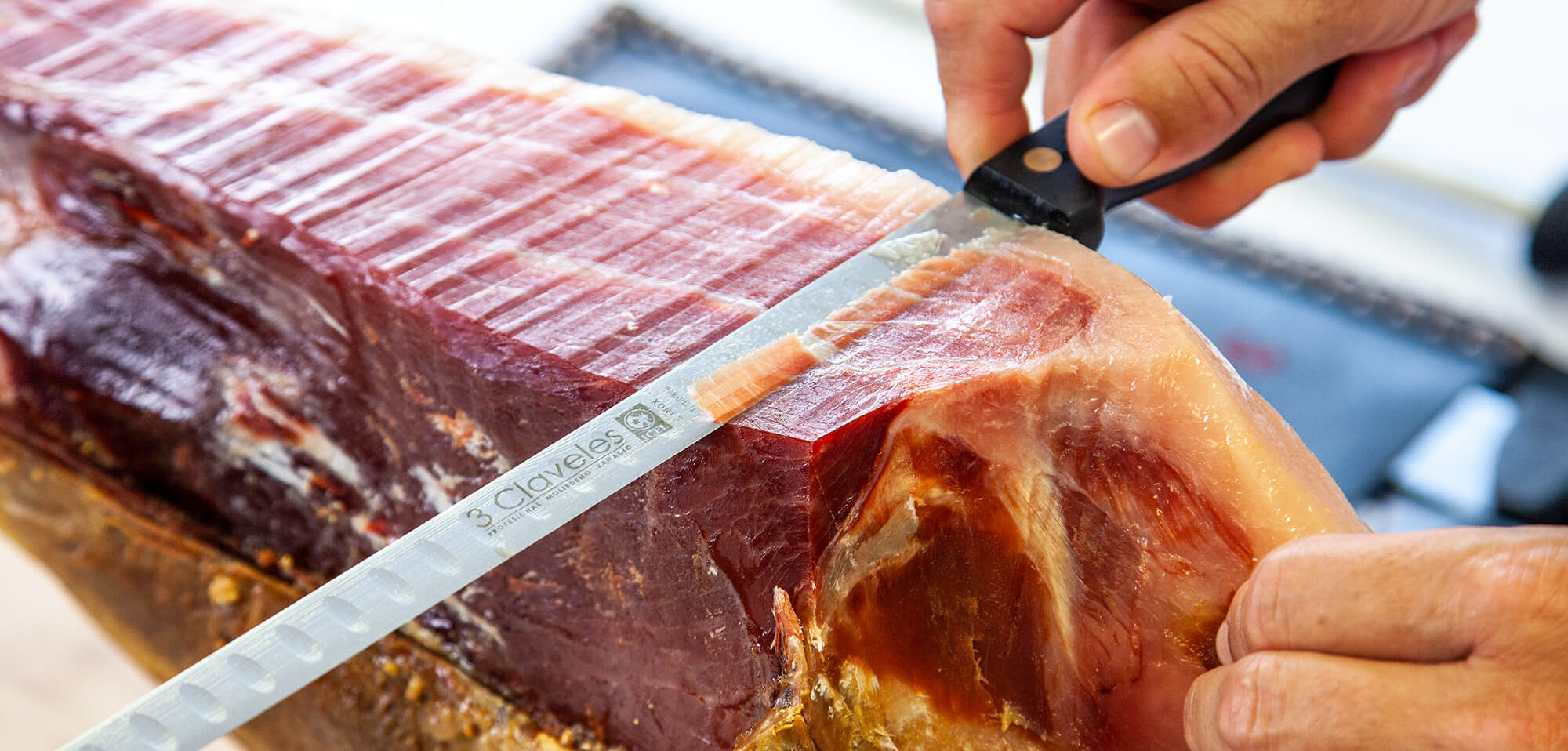 The best way to enjoy ham is just sliced by hand with a knife. Without a doubt, the smell and taste of this product so characteristic of our country will awaken the senses of the diners.
At 3 Claveles we work every day to provide professionals in the ham sector with the best tools, so that everyone can enjoy freshly sliced ham.
This year, we have also joined the plan of activities #EnRutaHaciaElXICMJ through the sponsorship of the XI World Ham Congress.
Due to the current health situation with Covid-19, the organisation of the XI World Ham Congress has agreed to postpone the event to 8-10 October 2022 in Segovia.
Every two years, this event brings together the entire ham sector around different topics of interest such as: research, new production and marketing trends, nutrition, marketing and communication, which are so important in times of change such as the one we are currently experiencing.
Despite the postponement of the event, throughout 2021 we will be able to enjoy everything related to the World Ham Congress. A programme of events and presentations that will bring together all those interested in this product that is so emblematic of our country's gastronomy and so important for the economy.
We will keep you informed of the different events so that you do not miss any details. All information will also be available on the website:  www.congresomundialdeljamon.es.