IX National Mixed Ham Cutting Competition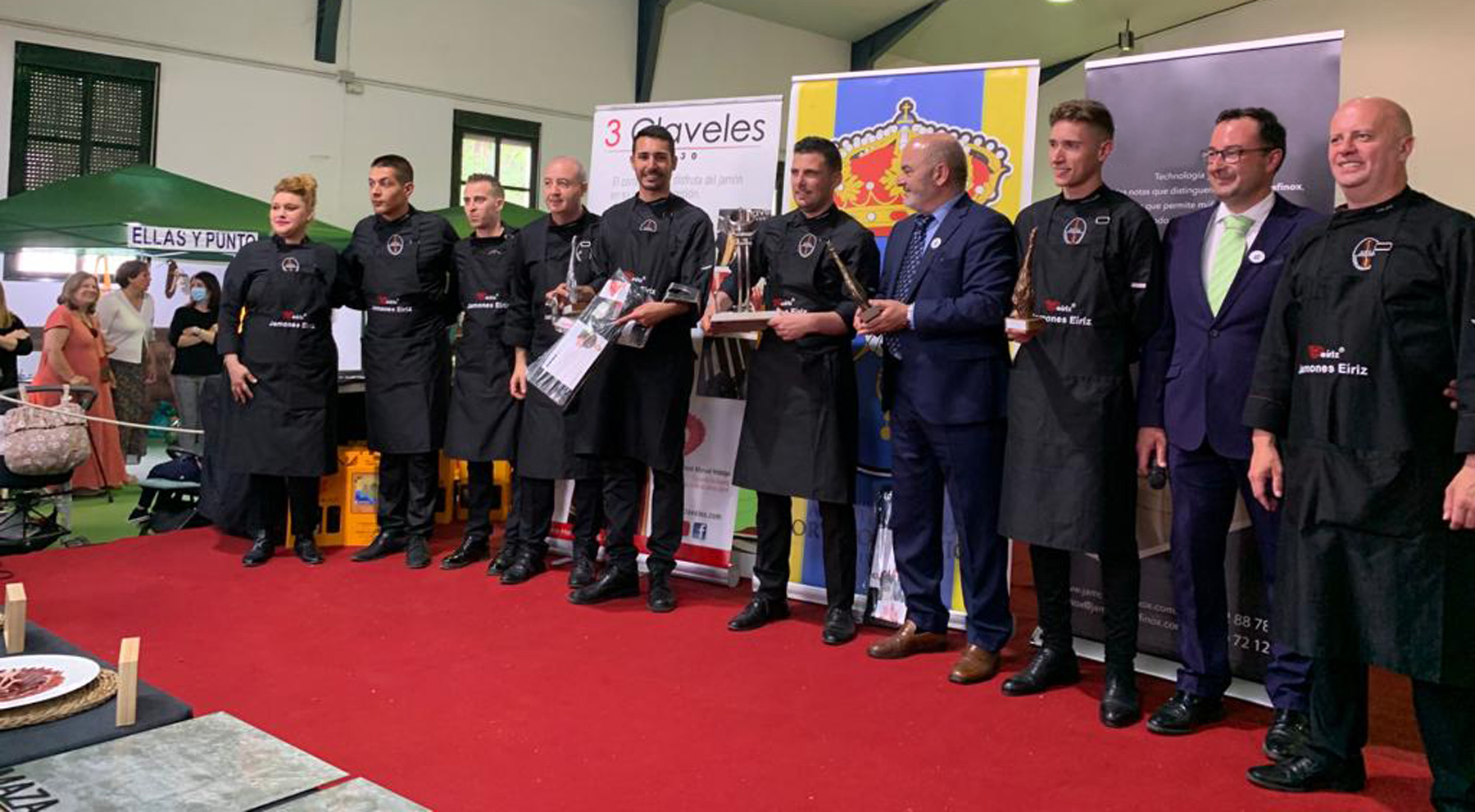 José Sabiote González from Huelva wins the ham cutting competition celebrated in Corteconcepción and reaches the final of the Spanish Championship next year 2023.
José competed with 7 other professionals from the sector in a very evenly competition, where he stood out for his creative dish and the good cut he made.
Second place was won by Javier Lavado Lázaro, from Montánchez (Cáceres) and third place by Daniel Acedo Cruz, from Almendralejo (Badajoz).
The jury, professionals from the ham sector, including several Spanish champions, remarked on the difficulty of scoring due to the high level of professionalism of the participants.
Several aspects have scored, such as the style and dress of the cutter, the presentation and cleanliness before and after cutting the piece, the order and cleanliness of the working area, the performance and quantity of plates obtained, the finishing of the piece, the straightness of the cut, the type and thickness of the slices, the effectiveness and efficiency, the precision in the estimation so that the plates have a weight of 100 grams, and the creativity in the presentation.
The winners received, among other prizes, a case with 3 Claveles professional knives for ham slicing, delivered by our collaborator José Manuel Hidalgo, Spanish Ham Slicing Champion.