I Competition Young Promise of Aragonese Cuisine, Rubén Ríos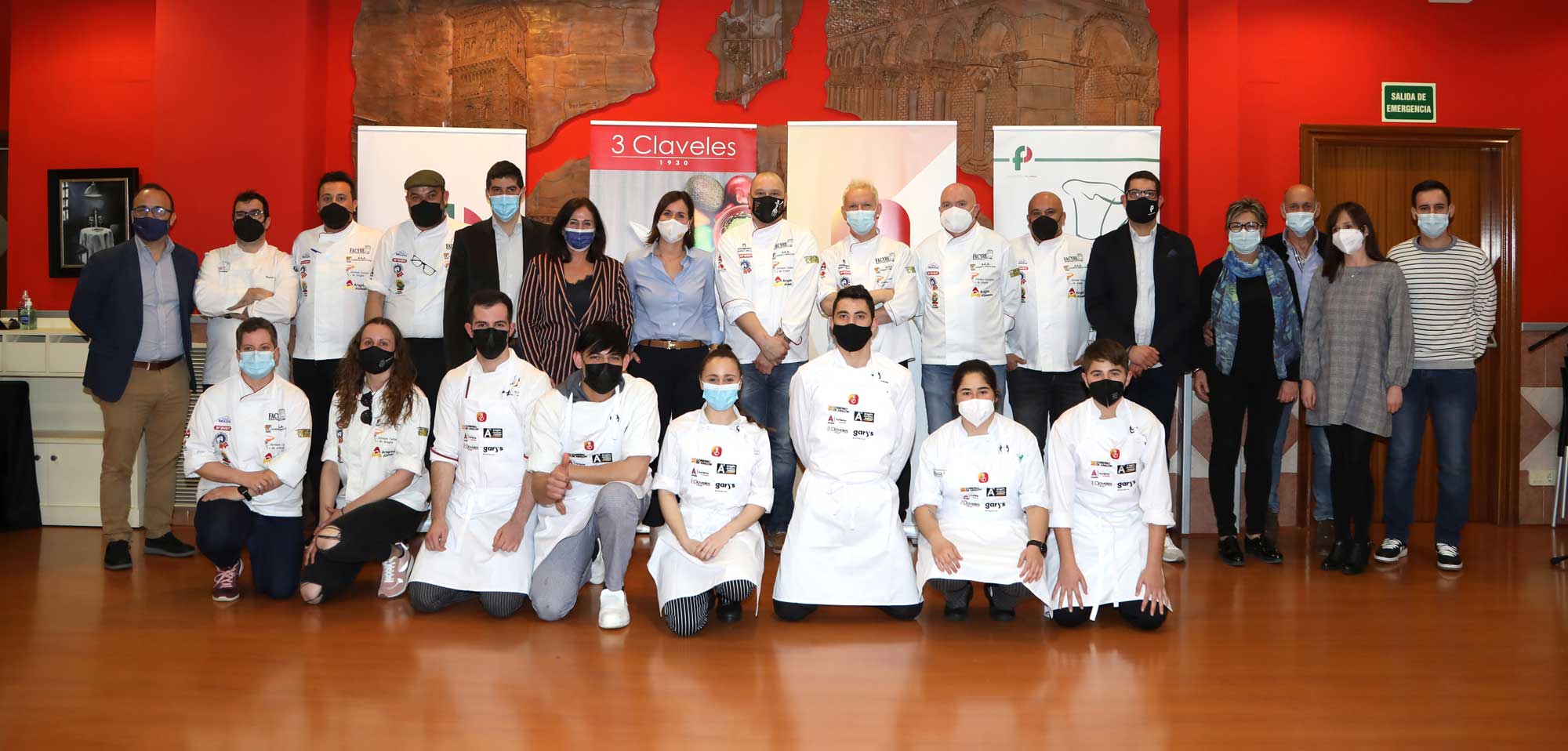 Last Friday 19th February, the I Competition of Young Promises of Aragonese Cuisine, Rubén Ríos, sponsored by 3 Claveles, was held.
The event, organised by the ACA (Association of Chefs from Aragon), was held at the TOPI-Picarral Hotel School in Zaragoza, with a very limited audience that respected COVID's safety protocols at all times, and was was broadcast via streaming for all.
The good knowledge of the food and the technique by the participants was remarkable.
Ariel Mungía was the first classified, followed by Iván García and Jorge González. 
Ariel Munguía, born in Honduras and a student at CPIFP San Lorenzo in Huesca, impressed the jury with his recipe "A journey through Aragon and two new stars in Huesca", a lamb from Aragon served with a colourful and meticulous garnish that included two of the jewels of the Aragonese cuisine: borage and truffle.
All six finalists were awarded with a 3 Claveles knife, and the first place winner also won a complete set of knives, kitchen scissors and utensils, among other prizes. The second and third place winners also won a case of 3 Claveles professional knives.
3 Claveles was represented by Miguel Albás, who wanted to congratulate the organisation, schools and students for the success of an initiative with a great future.